About Bitpro
Our Mission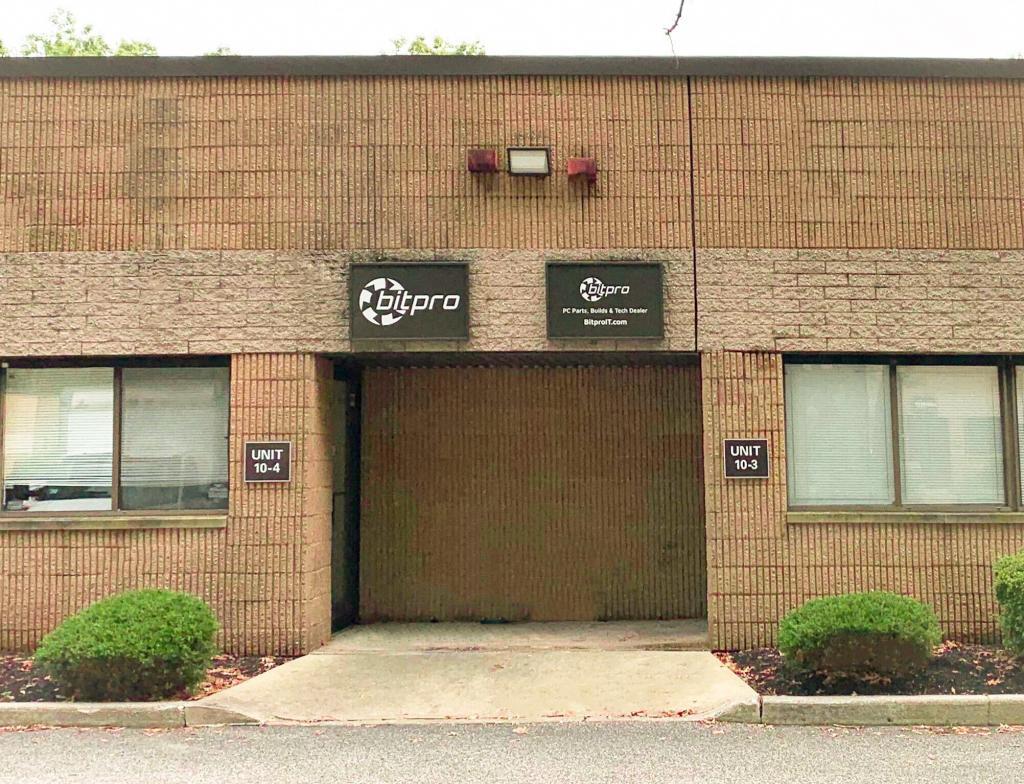 Bitpro is the leading purchaser of GPU mining farm hardware. We're laser-focused on maximizing the value we bring to mining farm ownership. Our past mining farm sellers have chosen us for our straightforward process, the convenience of doing business, our candor and fair-mindedness, and our fair market pricing. Read testimonials from our past customers on our Google Maps listing. Our goal is to be the best place to sell your mining rigs or farm and as miners ourselves, we are in the best position to understand how to maximize the value of a mining farm.
We are constantly innovating in the areas of:
Refurbishing – using proprietary methods and constant process improvements to restore used components to their most saleable condition
Relationships – with our repeat clients and customers
Reach – expanding our offering to a wider network in our specific niche allows Bitpro to find synergies that would not be available to a typical liquidator
Specialties
Have bulk computer components to sell? Upgrading your rig or workstation? No longer interested in running a mining farm? We aim to provide you with a fast, hassle-free way to turn hardware into cash. Our customers value our service because it saves them the trouble of selling off their mining farm themselves.
Why we're the best company to trust with your mining hardware
We pay, disassemble & pick up in-person
We offer you a fair, competitive price based on a close-eye on the retail market.
We're straightforward. You'll never deal with hard-balling or other nonsense.
We keep our margins slim by operating efficiently at scale – we only win when you're happy with your offer
We are happy to do it. We love meeting & shooting the breeze with other crypto miners.
Take our 5 minute, easy, at-home quiz to see if Bitpro is right for you!
Our Story
Mark thought bitcoin was a scam, but, as an IT professional with a diesel gaming computer and most of what he needed to mine crypto already under his roof, he said "yes" to magic internet money. The year was 2013. Ever the evangelist for technological progress, soon his friends and their friends were asking what this bitcoin-thing was all about and commissioning mining rigs of their own. A few classifieds later, and he drummed up enough business to go fulltime with the newly-coined Bitpro, mining farm design, and construction company.
Well, 2017 brought a market crash, then 2018 brought crypto winter and although we never faltered in our belief in crypto, nobody was building new farms. Worse yet, some of our clients were looking for a way out. We set out to get them the best deal for their hardware, just like we did when we set up their farms. This was the hardest part. While it was possible to liquidate and move the hardware, no one was paying a fair market price and the market was lousy with brokers and other middlemen. There was no one up to the task of putting in the hard work of restoring the hardware to saleable condition.
About the Owner
Mark D'Aria, Founder & CEO
Our founder and CEO, lifelong tech enthusiast, programmer, gamer, and IT professional with 20+ years of experience with computer hardware, Mark D'Aria started mining Dogecoin in 2013 as a hobby and turned crypto mining farm design and construction into a full-time business in 2018. At its founding, Bitpro Consulting was focused on building and managing mining farms for clients.
As the cycle moved from bull to bear in 2018, Mark was determined to seek the best outcome for Bitpro's clients in unprofitable circumstances. For some well-positioned clients that meant keeping their farms operating, for others, selling off assets & exiting the crypto mining business. Mark negotiated the acquisition of many farms, earning Bitpro a reputation for a straightforward, fair, and hassle-free acquisition process.
He's published his thoughts on bitcoin, cryptocurrency & blockchain technology in our blog and on Hackernoon and has been interviewed by Bloomberg, CNN Business and Cointelegraph, and the list is growing. For the latest updates on Mark's interviews and check our media page.
If you told Mark 10 years ago that he would be adopting a Shiba Inu with magic internet meme money (buying a Doge with Dogecoin), I'd like to think he would have known you were telling the truth.
He's always on the lookout for new partnerships in the mining community for sourcing & supply opportunities, so feel free to ask for his Telegram or Discord handle.
Our Team
Meet the Bitpros! Read more about the folks that make Bitpro a hit with gpu miners all over the globe.